Intelligent 24/7 real-time
remote fire sprinkler monitoring 
Increase security on any existing fire sprinkler system with SprinklerView. Get real-time insights and secure everything works when it should. Prevent unforeseeable emergency repairs. Get instantly alarms if anything unexpected happens (pressure fall, leaks etc. etc..). Receive alarms anywhere – on any device.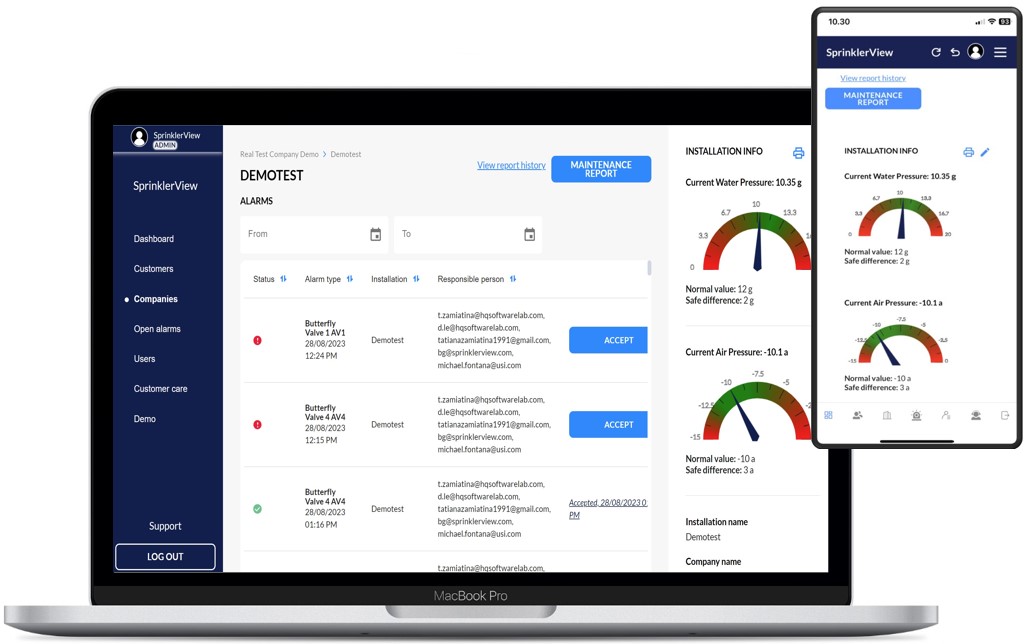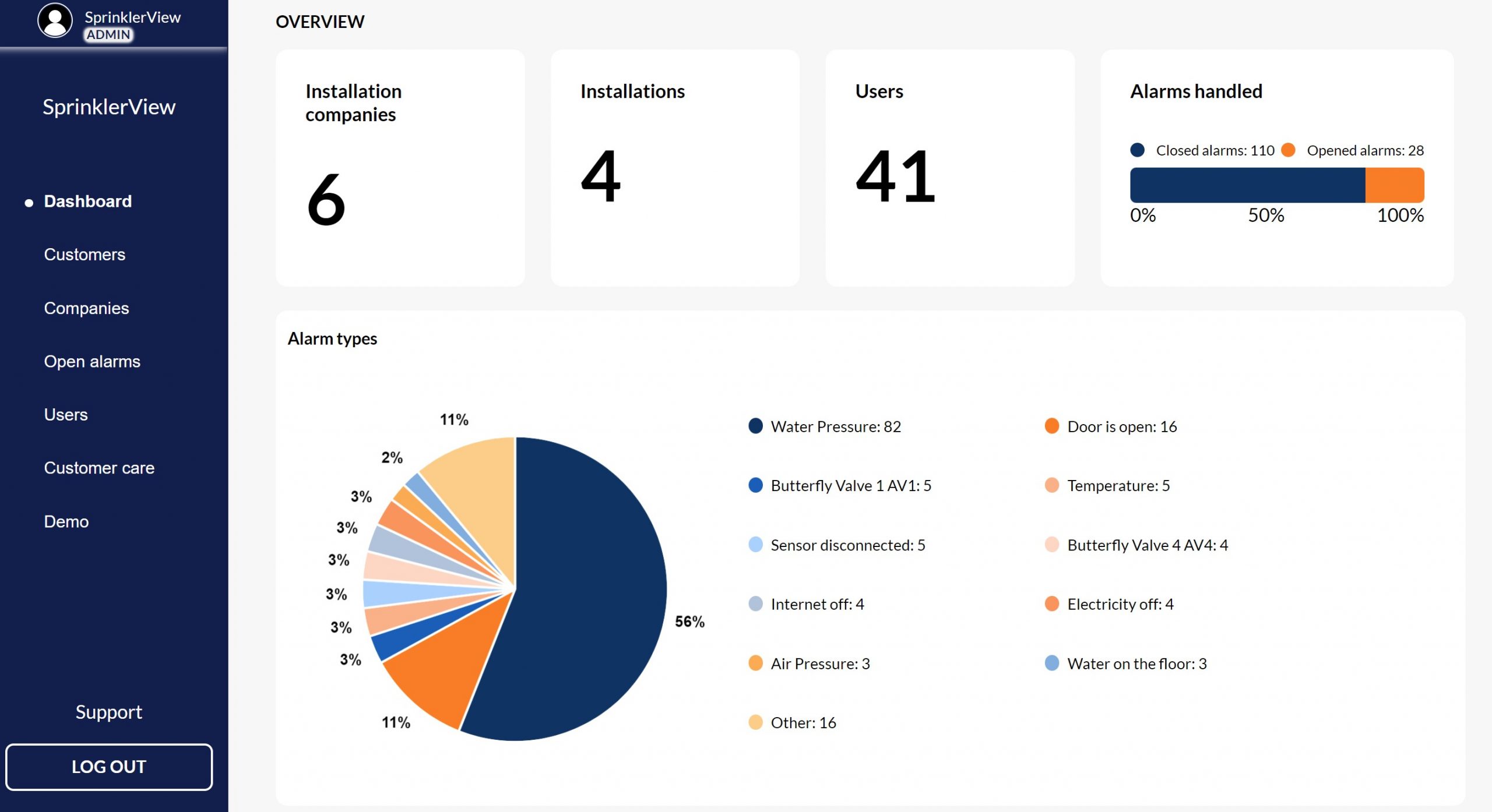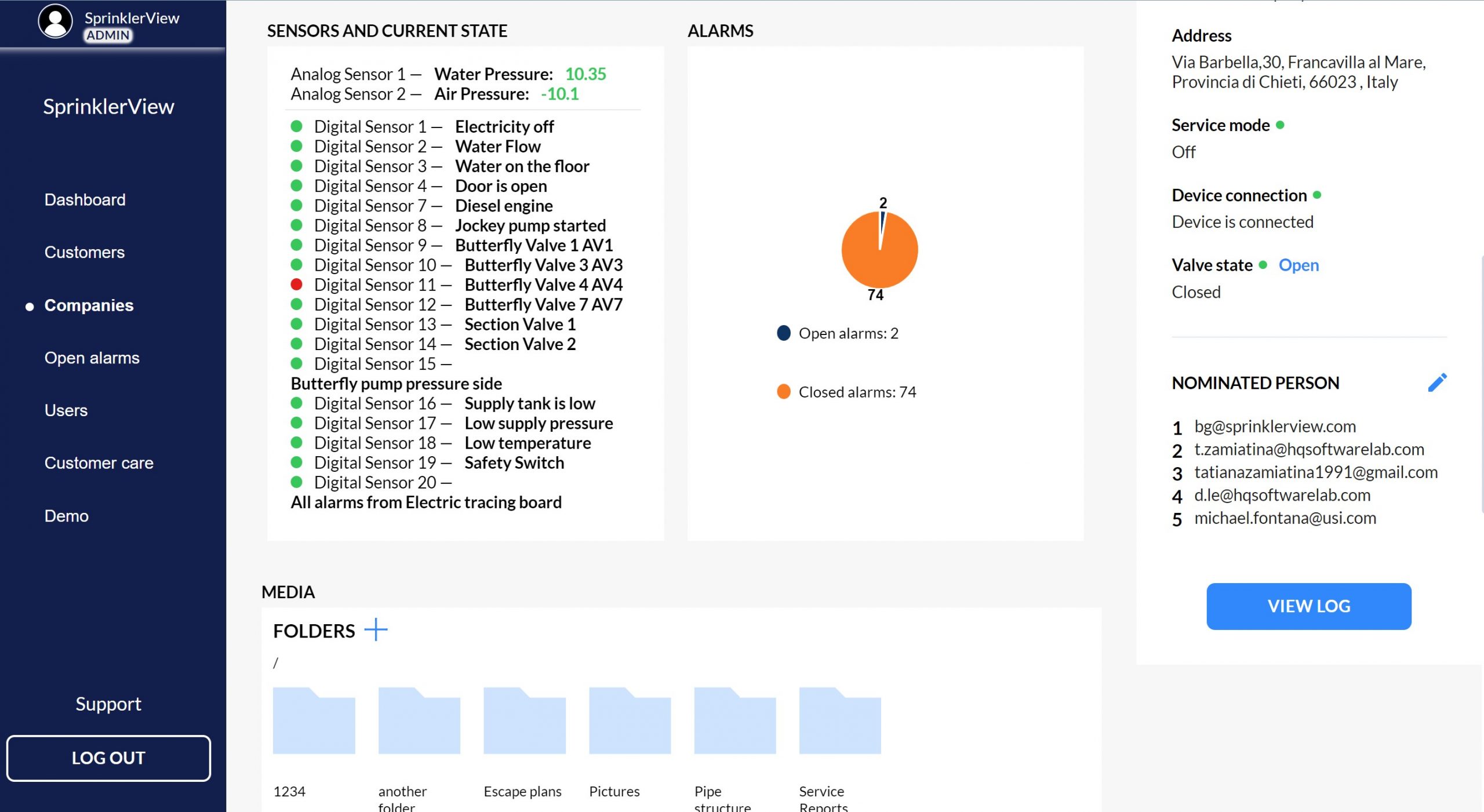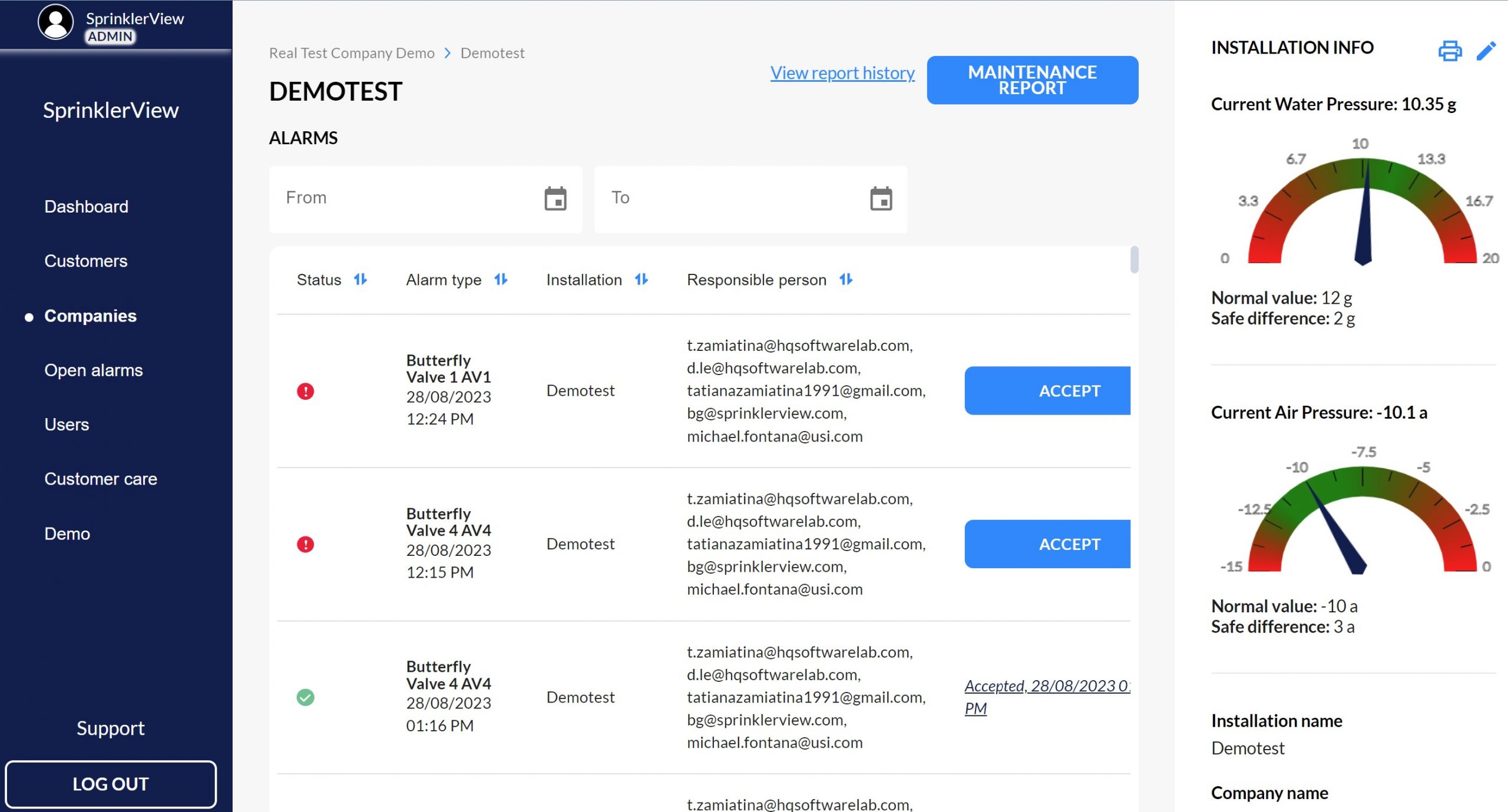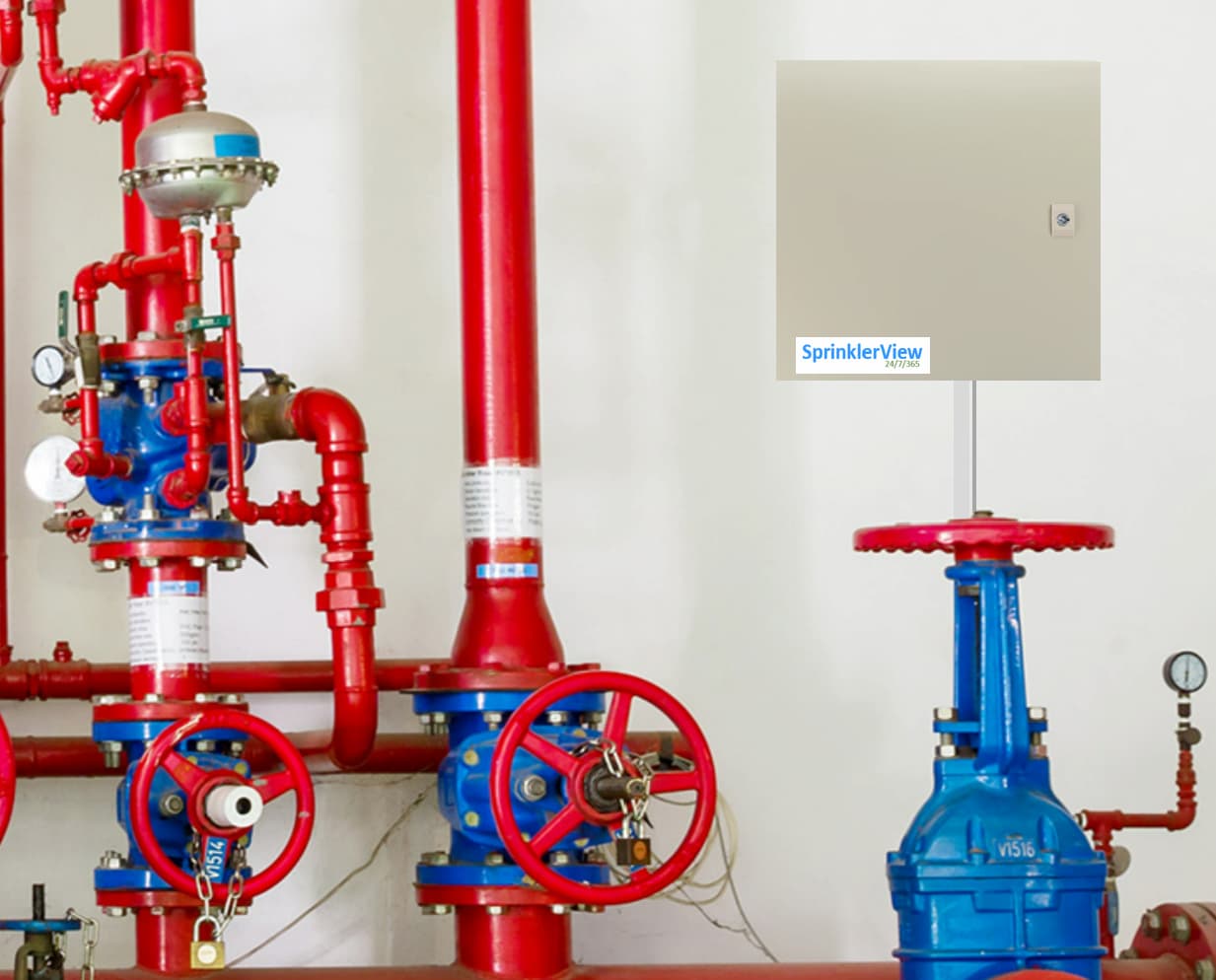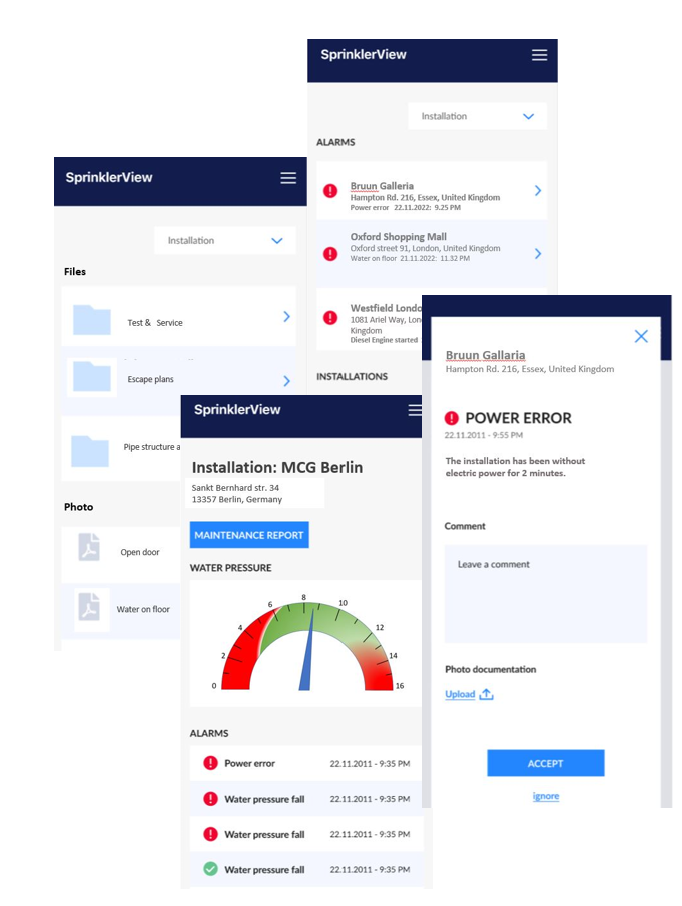 Want to know more! Contact Us.